In detail
Boys from Up the Hill
Having changed the name to Oxford United, the 'Boys from Up the Hill' as Headington had been known started to make huge progress in the 60s under Arthur Turner who turned down the chance to manage Leeds United to take over at the Manor. So serious were United's Board that they matched Leeds' salary offer to get their man and persuade him that he was the man to lead the non-league side in to the Football league. They were right.
In 1962 the club won the Southern League title for the second successive season and was elected to the Football League Fourth Division, occupying the vacant place left by bankrupt Accrington Stanley. They consolidated with an 18th place finish in their first season but were to once again gain national headlines when they reached the Sixth Round of the FA Cup in 1964 - the first Fourth Division side to ever get that far. The Sixth Round match against Preston also set a record attendance figure for The Manor. A staggering 22,750 crammed into the ground for the game against the previous season's beaten finalists.
One year later Oxford snatched the last promotion place in the Fourth Division to move into the Third Division where the club established itself for two years until winning the Championship under the captaincy of Ron Atkinson.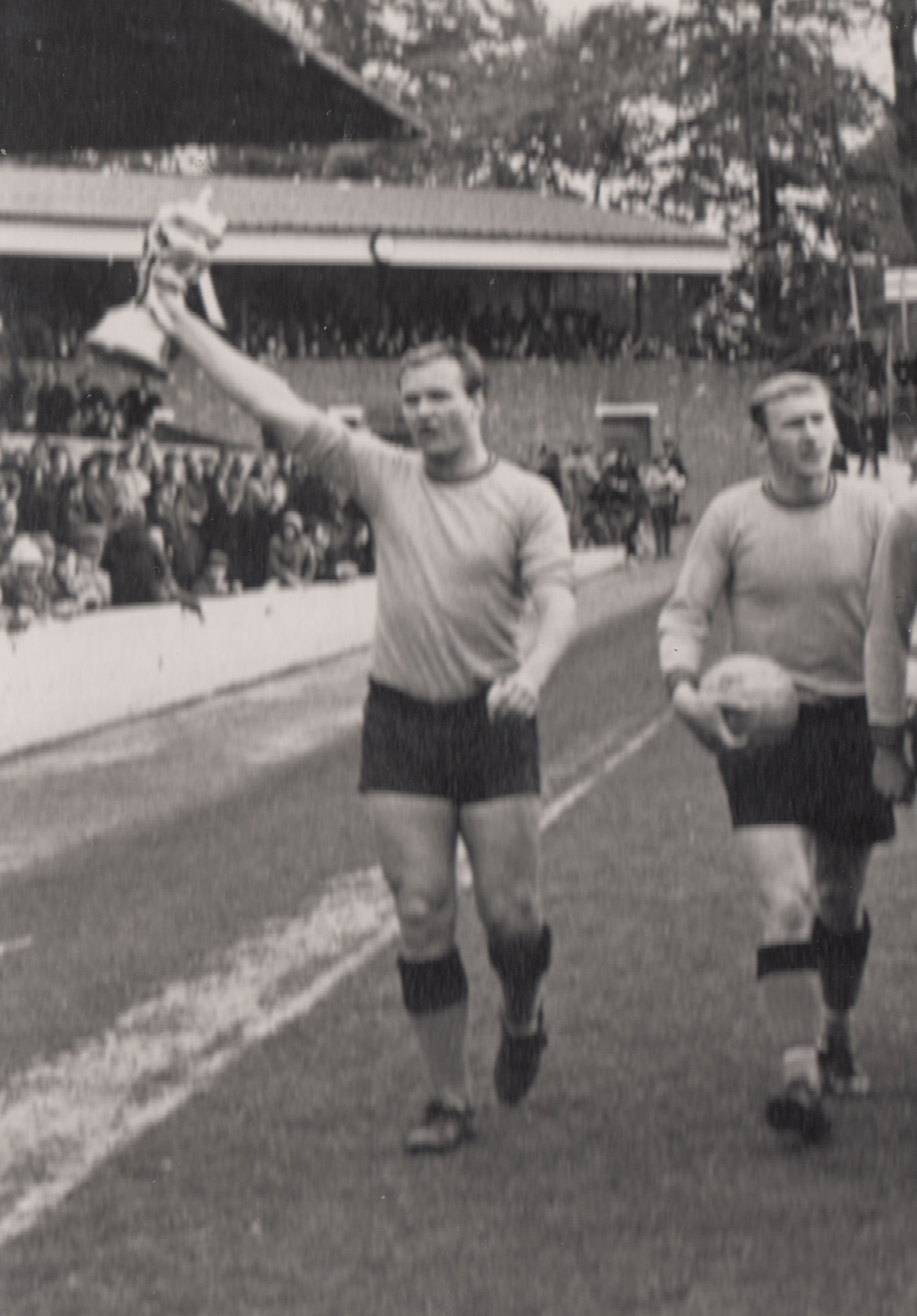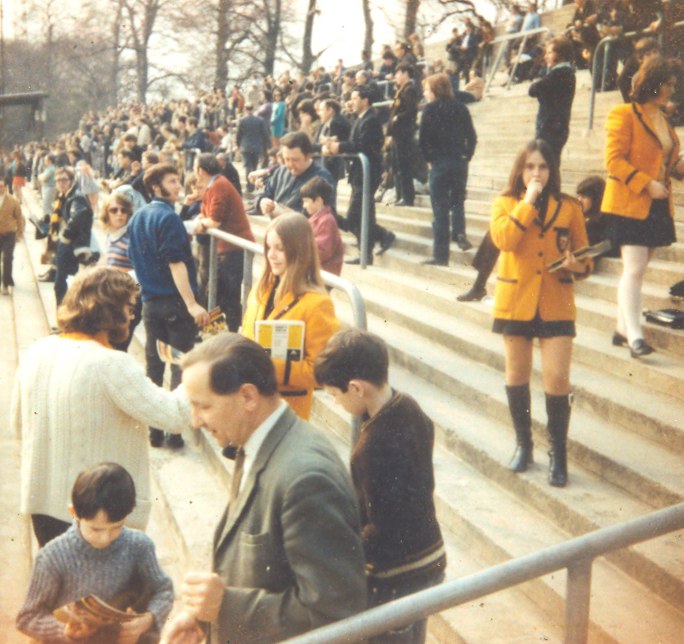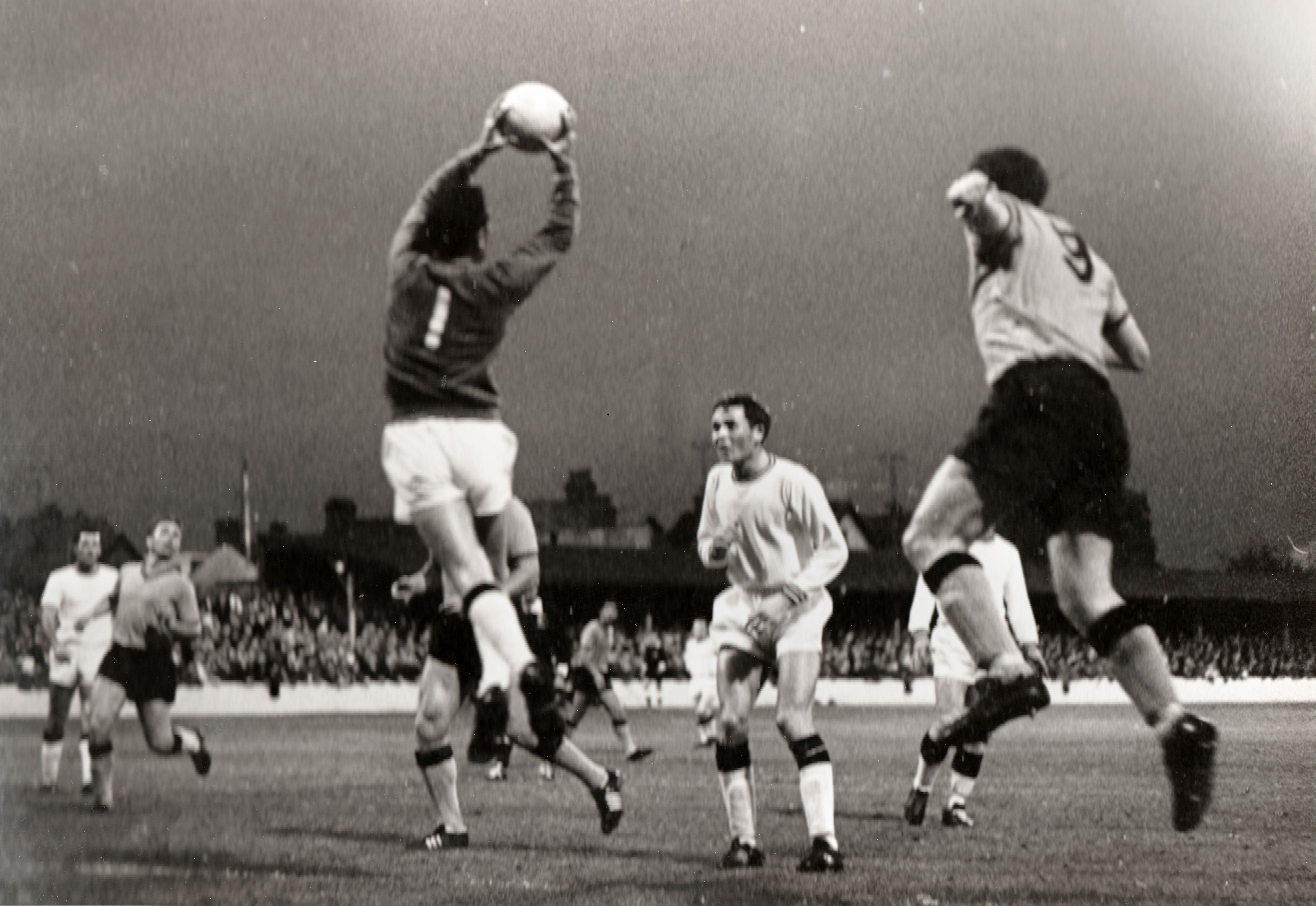 Top: Oxford 6 Walsall 1 - 7th September 1964
Right: United's 1964-65 team photo has the team lining up in formation
Top: Trainer Ken Fish gives the players an early morning session after their game was called off because of snow in January 1968
Right: United find the net against Colchester on 9th September 1967.

Top: United take on Swindon Town at The Manor 12th April 1968
Right: OUFC v Grimsby 21st October 1967
1964
An FA Cup Giant-Killing
One of the greatest FA Cup shocks of all time?
There were 77 places between the 4th division U's, managed by Arthur Turner and high-flying Blackburn Rovers who sat 2nd in Division 1, but two goals from Tony Jones and one for Bill Calder saw United claim a sensational giant-killing in what is considered by many to still be one of the greatest FA Cup shocks of all time.