In detail
A club is formed
Headington FC were formed in 1893 in the Britannia Inn when by Rev. John Scott-Tucker, the vicar at Saint Andrew's Church, and a local doctor named Robert Hitchings decided to form a team as a way for the cricketers of Headington Cricket Club to maintain their fitness during the winter break. The suffix United was added in 1911 after merging with Headington Quarry and the club moved from Junior to Senior football in 1921, joining the Oxfordshire Senior League.
CLUB ARTEFACT #12
1931
A large expense
Headington United accounts, 1931. This shows the payments to the Oxford Bus Company.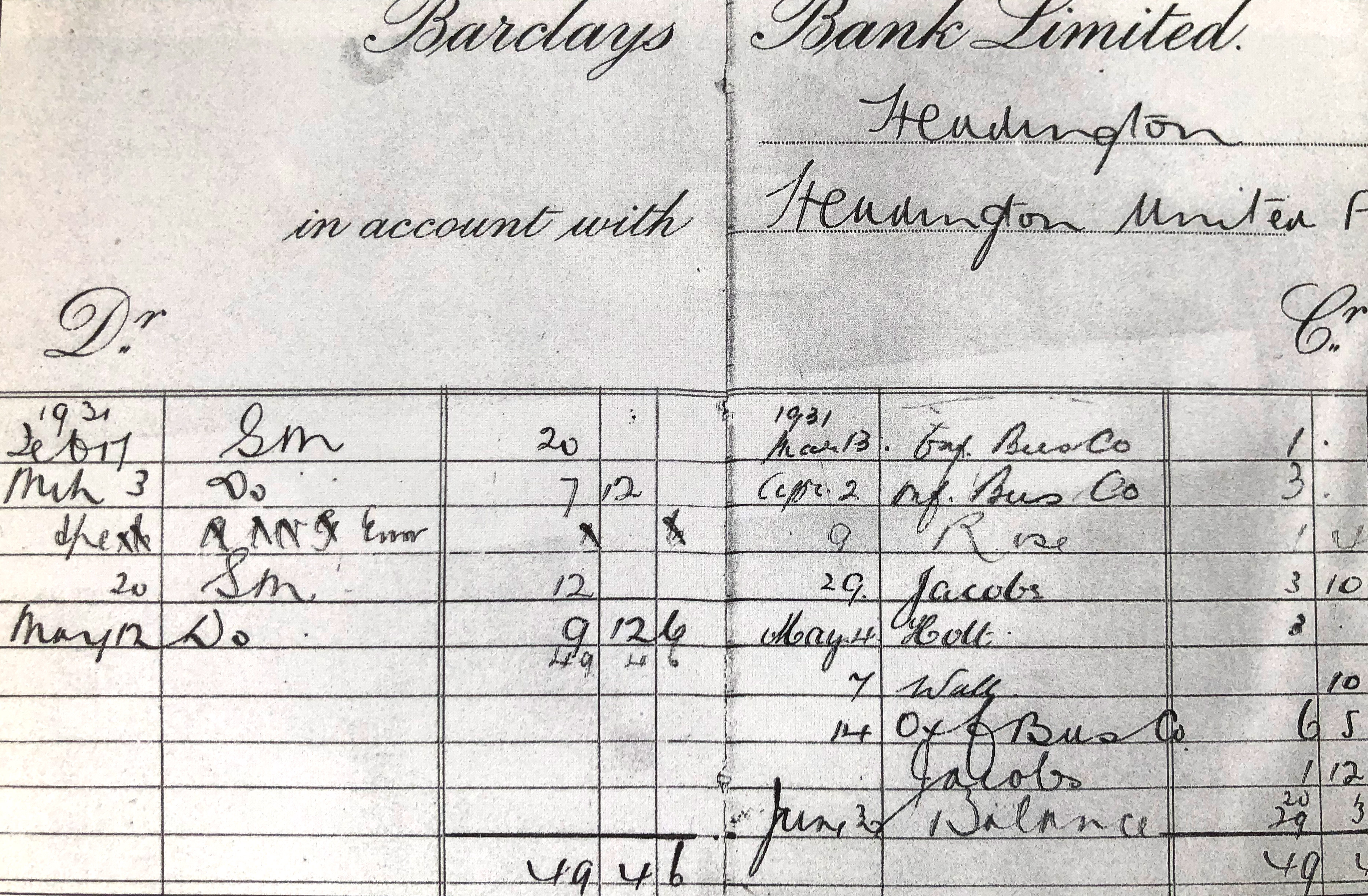 1914
Most successful season
War stops play
The 1913/14 season proved to be Headington United's best to date, as they reached two cup finals. However, hopes of a real upturn in fortunes were to be dashed and, on September 24 1914, it was impossible for United to field a team since nine first-team players were on active service.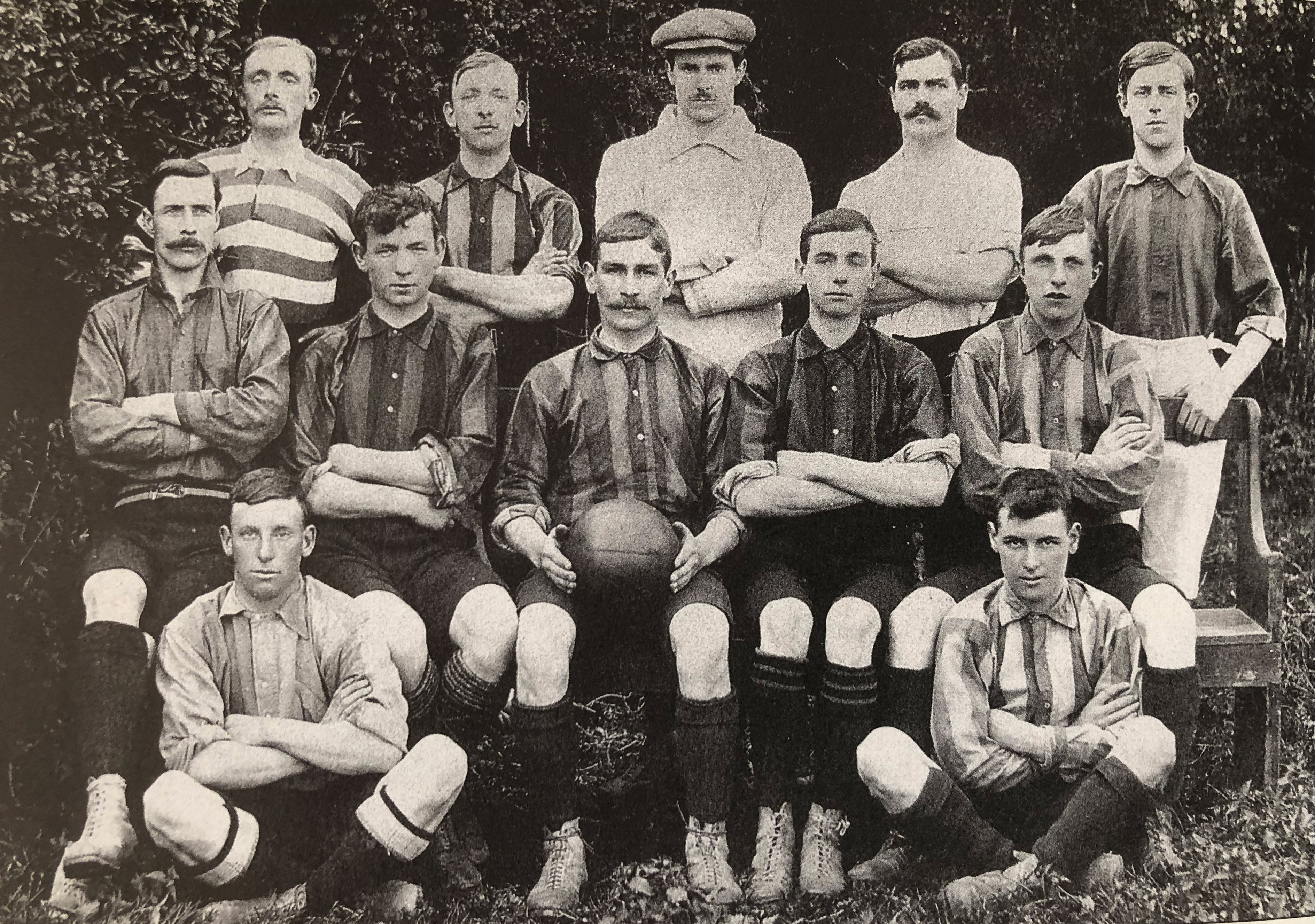 Top: A Headington United team from the early 1900s
Right: One of the earliest-known photographs of Headington United, from 1897/98 season, four years after the club was formed by Revd. Scott-Tucker and a young doctor called Hitchings.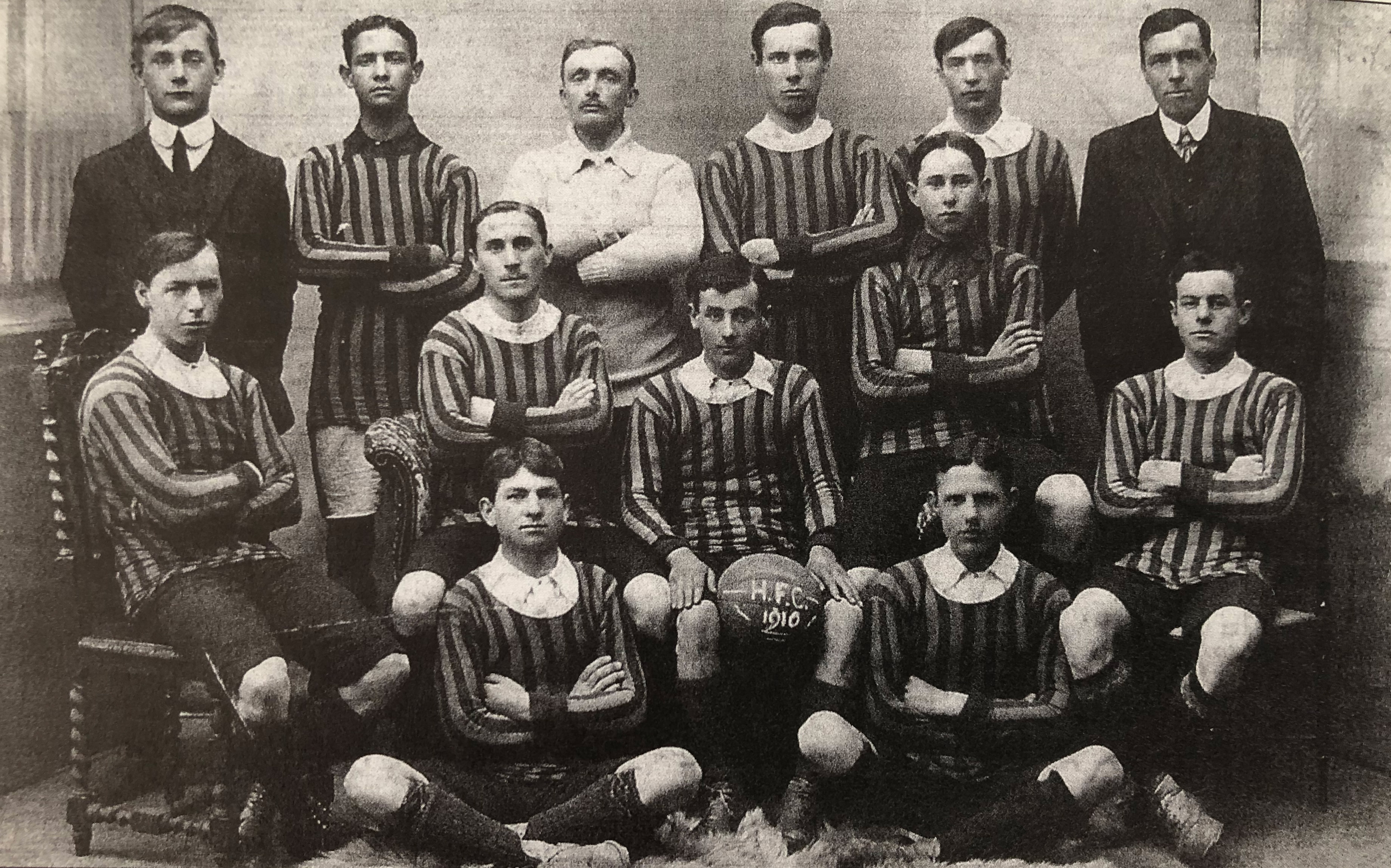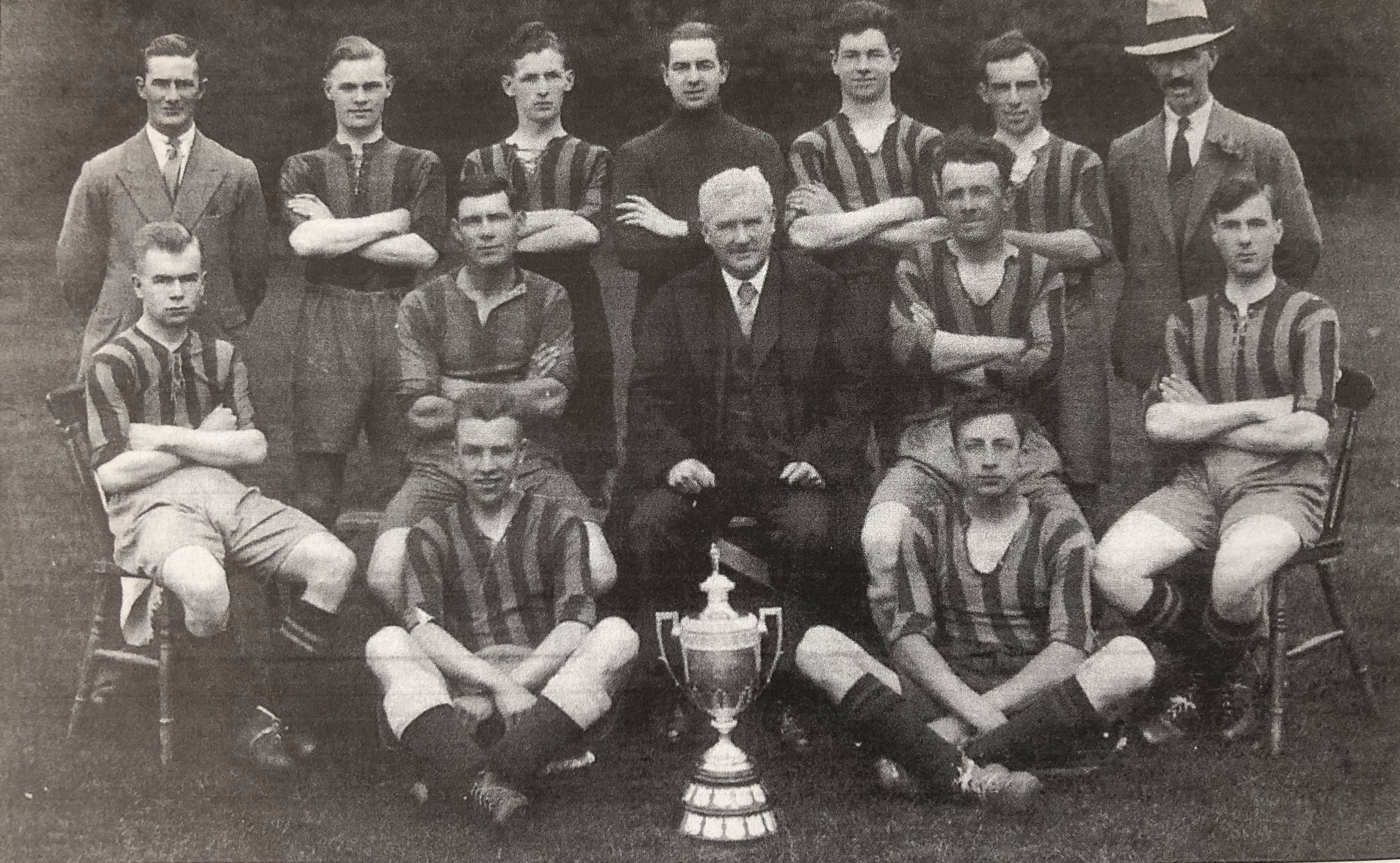 Top: Headington United in 1910, when they moved to Headington Quarry Recreation Ground
Right: Headington United in the 1930/31 season when they at last won a major cup final beating Witney Town 2-1 in the Oxfordshire County Cup Final.