In detail
Ups, downs and ups again
After dropping out of the First Division there were high expectations under Mark Lawrenson whose exciting side retained players like Les Phillips and Trevor Hebberd plus strike duo Martin Foyle and Dean Saunders but after an argument over the sale of Dean Saunders to Robert Maxwell's Derby Lawrenson departed and his assistant Brian Horton stepped up just as the death of Maxwell in 1991 affected the fortunes of the club once more.
Horton's priority was to keep the side up and then the club's survival itself. Paul Simpson, Jimmy Phillips, Jim Magilton, Mark Stein were all sold to keep the club going but the drama of a last day win at Tranmere in 1992 could not be repeated and the U's slipped into the Second Division once more.
New Manager Denis Smith put his faith in local boys Joey Beauchamp and Chris Allen plus club legends Micky Lewis, Les Robinson and Mike Ford who all made over 400 appearances for the club. Cult hero Paul Moody, outstanding defenders Matt Elliott and Phil Gilchrist and an amazing run of one defeat in 17 games saw the club rise from 14th in January to win promotion with a last day win over Peterborough at the Manor; David Rish waving the corner flag in celebration proving an iconic moment.
With construction under way at a new ground all looked good for the U's once more but once the purse strings needed to be tightened again and promising young players like Darren Purse, Beauchamp, Allen and Bobby Ford had been sold to balance the books the writing was on the wall for the returning Malcolm Shotton and the U's were back in League 2 by the end of the century.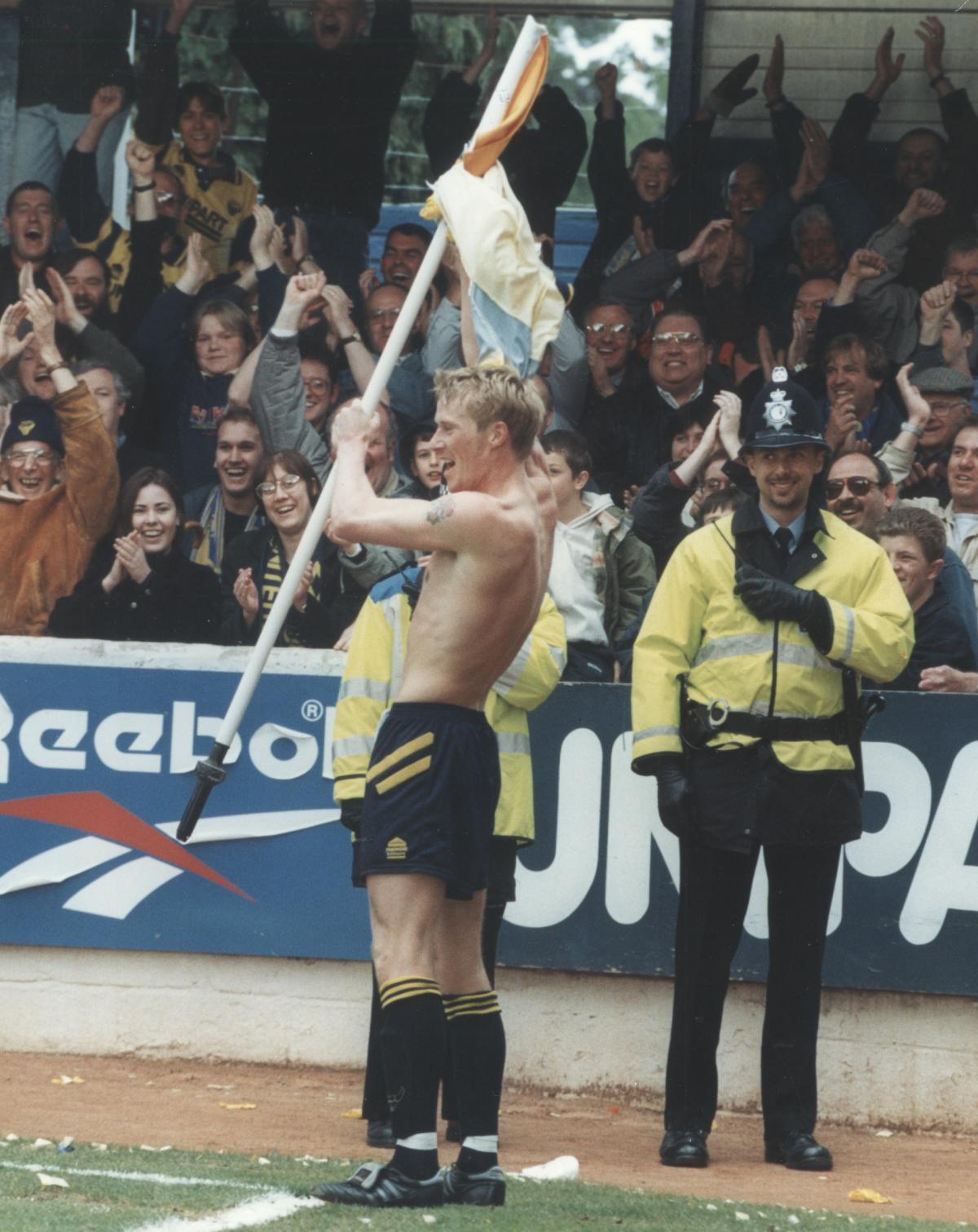 In detail
Notable Players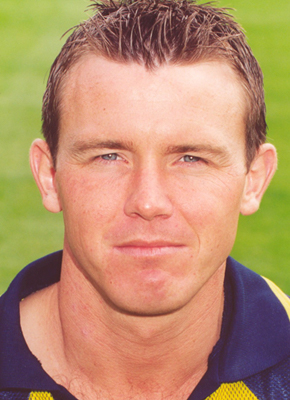 Joey Beauchamp
Although Joey made his Oxford debut in 1989 after coming through the youth ranks, it was during the 1990s that he became a true United legend. He had already displayed his immense talent and scored some very important goals, including one in a win at Tranmere that saved Oxford from relegation in 1992, before he moved to West Ham for £1 million in May 1994. He left the Hammers for Swindon without playing a game for them and in October 1995 he returned to the Manor for just £75,000. His contribution led to United's promotion at the end of that season. His final tally was 79 goals in 428 appearances.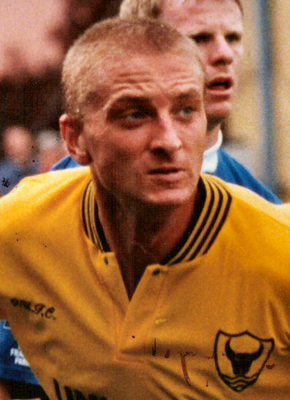 Matt Elliott
Born in Wandsworth, Elliott was the rock on which United`s successful 1995/96 promotion challenge was built. Dominant in the air and an excellent passer of the ball, his partnership with Phil Gilchrist remains one of the best the club has ever had.
Elliott moved to Leicester City, for a club record fee of £1.6 million, becoming a legend at the Foxes and winning caps for Scotland.
Les Robinson
A model of consistency, Les joined from Doncaster Rovers and spent a decade as United's right-back. A fine player and a natural captain, Les later moved on to Mansfield Town.
Top: Matt Elliott putting the keeper under pressure as United earn an FA Cup replay against Premier League Nottingham Forest
Right: Joey Beauchamp's wondergoal against Blackpool in March 1996, later voted the greatest ever Oxford United goal by fans (See for yourselves)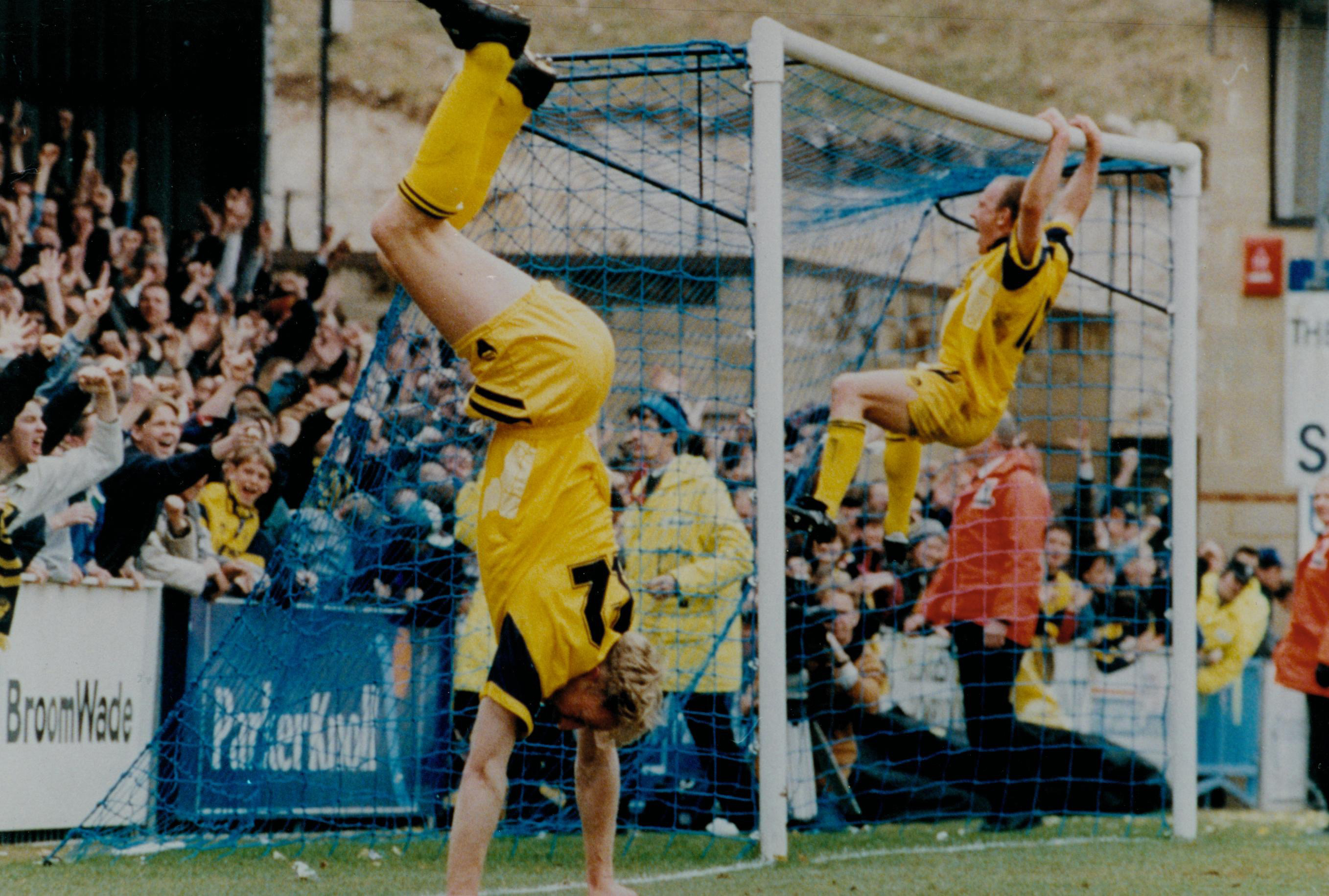 Top: Stewart Massey hanging from the crossbar while Paul Moody cartwheels away in celebration at Wycombe.
Right: David Rush scores United's fourth against Peterborough United securing promotion in 1996
Top: The players celebrate with goalscorer Joey Beauchamp
Right: United players celebrate a goal against Reading (1998)