In detail
An extraordinary decade
Having needed to sell to survive it was Ian Greaves who started to turn the club's fortunes around, guiding them towards the top of the Third Division and building the side around the twin centre half pairing of Malcolm Shotton- an inspiring captain- and Gary Briggs. The arrival of Robert Maxwell as Chairman gave the club new impetus and resources and when Jim Smith arrived in 1982 the pieces were all in place for United's greatest ever era.
Bizarrely Smith needed time to get it right but once players like Steve Biggins, Mick Vinter, George Lawrence and Trevor Hebberd were joined by local lads like Kevin Brock and Andy Thomas United were unstoppable. The Third Division Championship was achieved at the end of the 1983/84 season and this was quickly followed by the Second Division title a year later with Billy Hamilton and John Aldridge leading the line and Dave Langan and Bobby McDonald becoming cult heroes. Winning the third and second tiers in succession had never been achieved before and has never been done since.
Smith resigned before his team could kick off in the top division, replaced by former Reading boss Maurice Evans but the drama continued. Who can forget wins over Arsenal and Everton and the last minute winner at Luton that all kept United up, with the crowning glory the 1986 Milk Cup win at Wembley.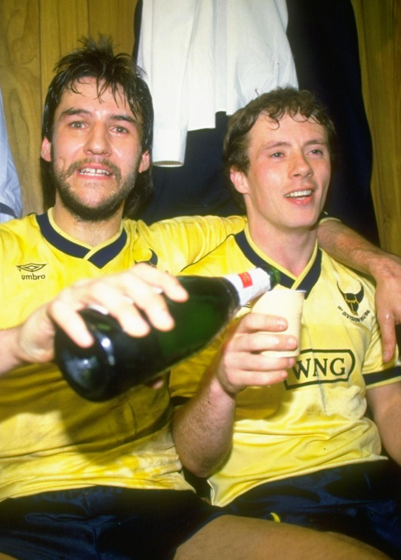 Successive promotions to the first division
The Rise and Rise of Oxford United
United's rise to the top was one of the success stories of the 1980s. Successive promotions in 1984 and 1985 under Jim Smith's management were punctuated with cup shocks, with wins over Manchester United and Arsenal coming in both title-winning seasons.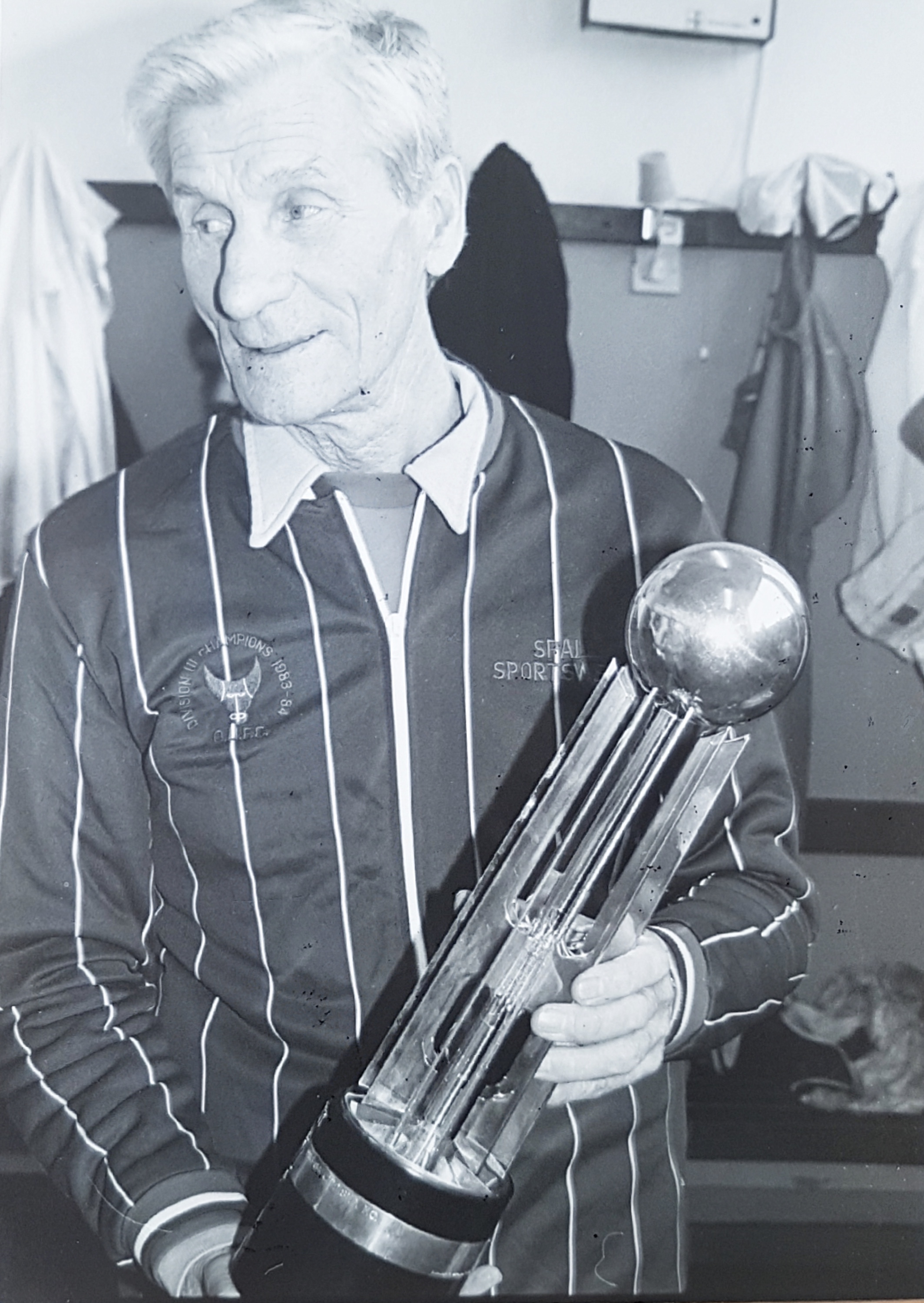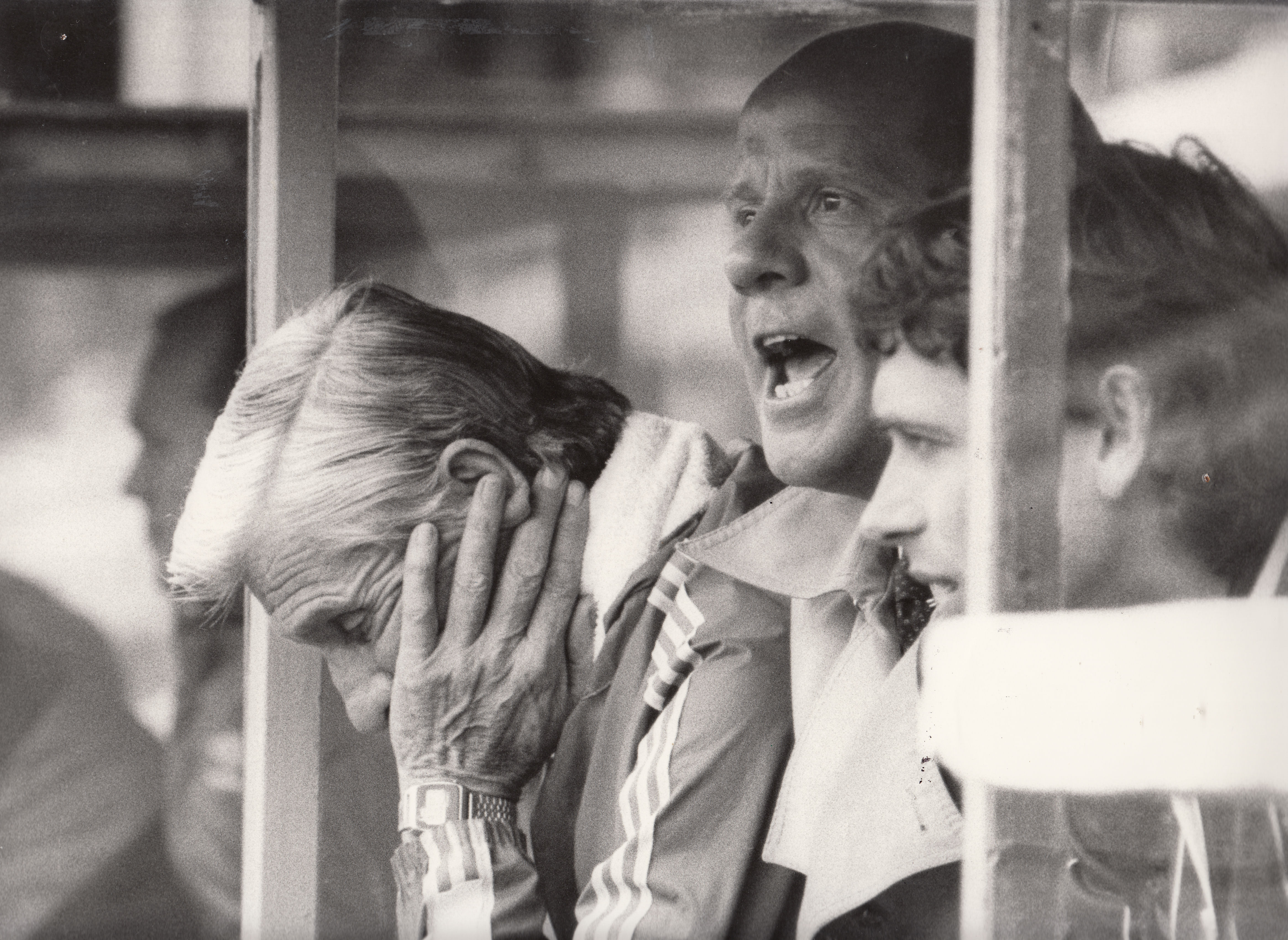 Top: George Lawrence fires in a shot against Wigan Athletic 2nd May 1984
Right: Physio Ken Fish and manager Jim Smith in the dugout with sub Steve Biggins in September 1984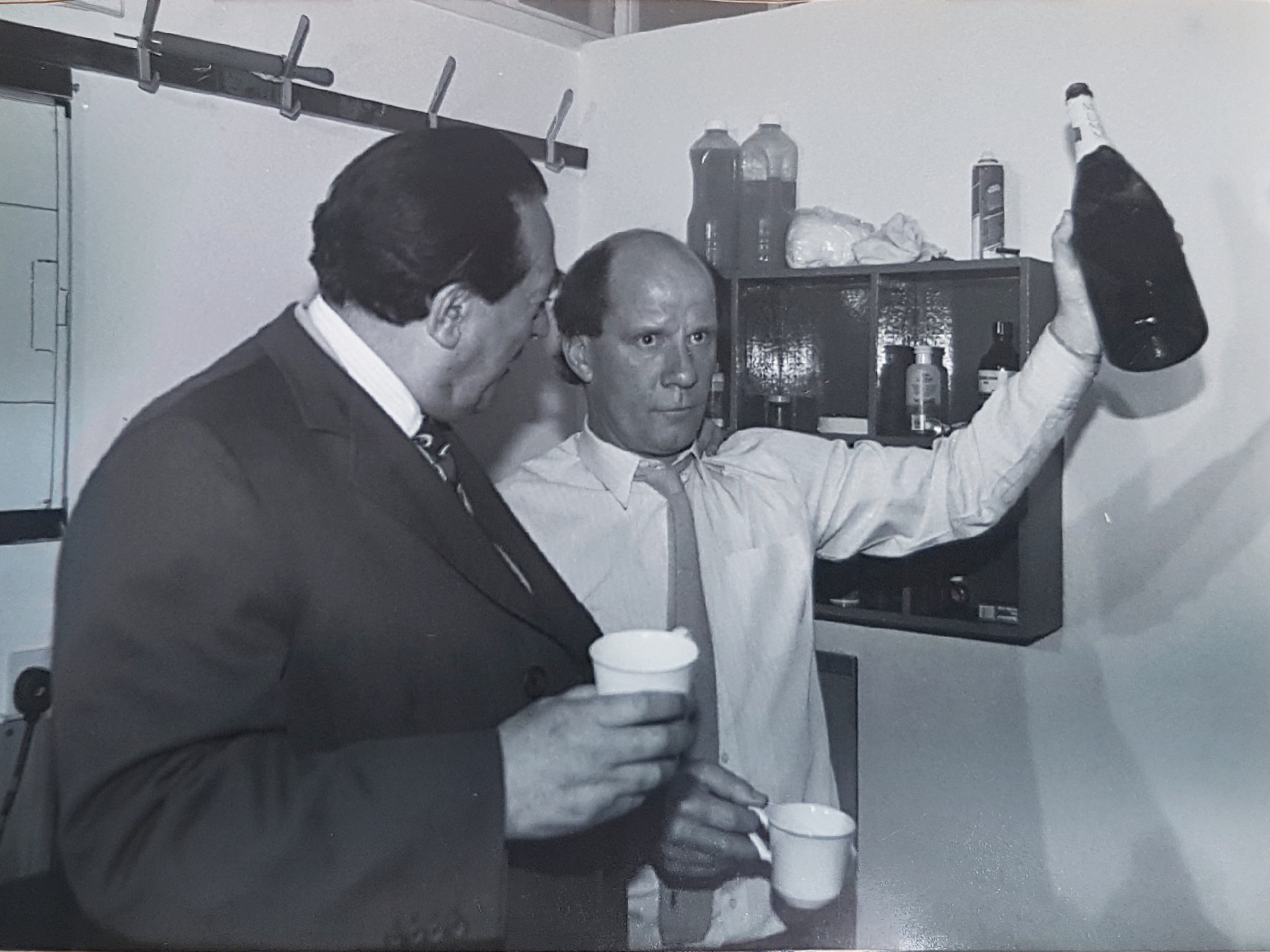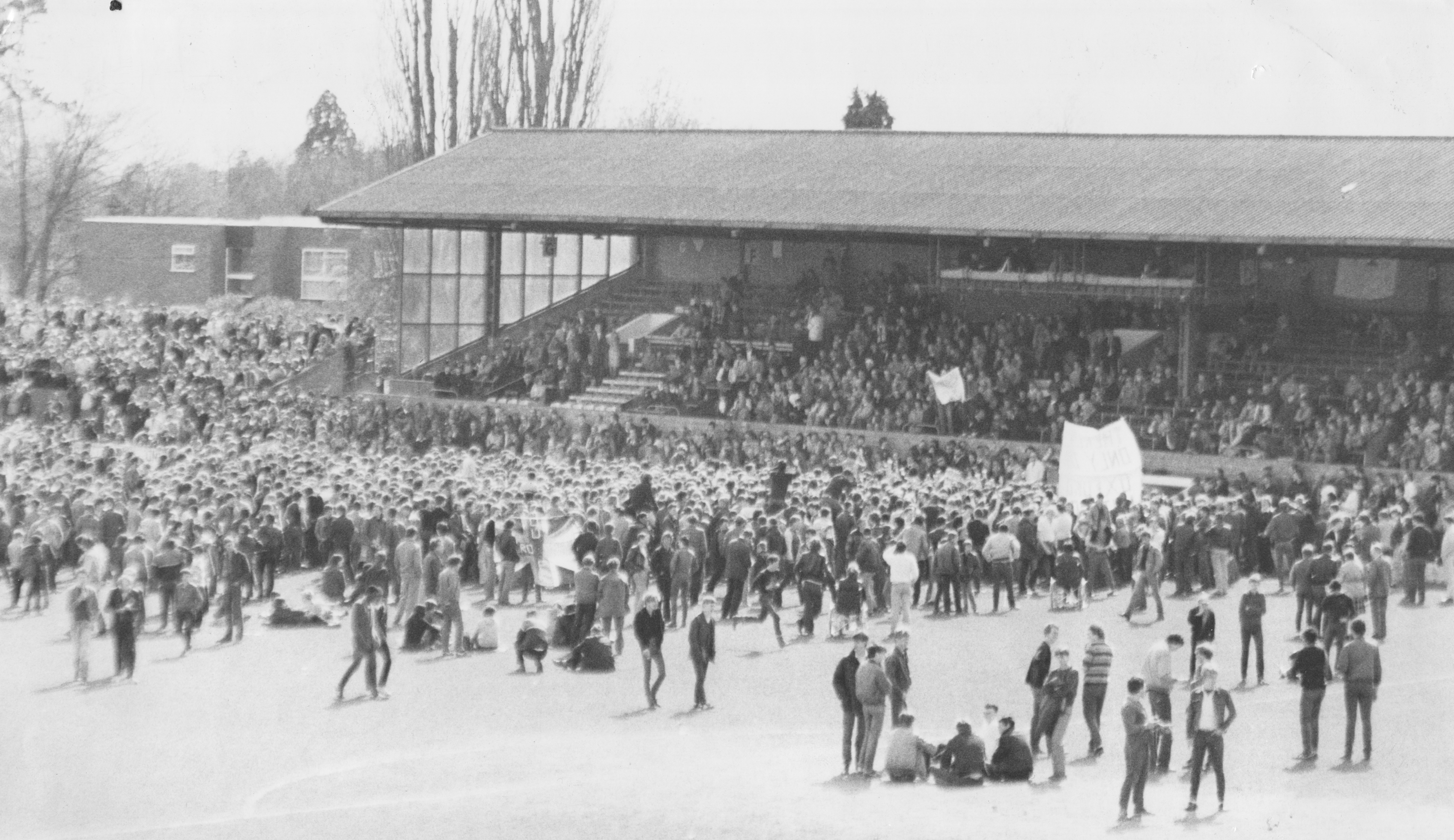 Top: Chairman Robert Maxwell and Manager Jim Smith
Right: United fans protest against Reading merger in 1983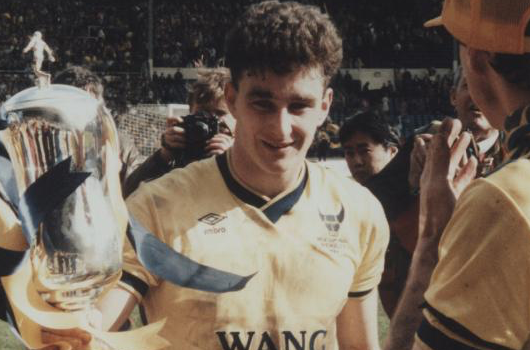 Milk Cup Final 1986
Oxford United step out at Wembley Stadium for the first time, beating Jim Smith's Queens Park Rangers 3-0 in the League Cup final. Goals from Trevor Hebberd, Ray Houghton, and Jeremy Charles seal the victory in front of 90,396.
Top: Martin Foyle drives a shot over the Liverpool bar - Sept 1987
Right: Dean Saunders fires in a cross against West Ham 17th October 1987
1987
Still in the first division
United win 3-2 at Luton Town in the penultimate game of the season
United win 3-2 at Luton Town in the penultimate game of the season to ensure that First Division football will be seen at the Manor for a third consecutive season, and on 7th May United's last game as a First Division side is a 5-3 defeat at Nottingham Forest.