In detail
Setting the stage
After their meteoric rise the 70's were a far tougher time for the U's. The bulk of the side that had taken them from the Southern league to the second tier of English football had grown old together and the departure of players such as Ron and Graham Atkinson meant new faces alongside club stalwart John Shuker who was to set the appearance record for the club.
Local players such as Roy Burton came into the side alongside great names such as defender Dave Roberts and talismanic striker Hughie Curran- the Scottish international striker returning for a second spell when he could help nurture the latest crop of youngsters such as Les Taylor, Billy Jeffrey, Peter Foley and Jason Seacole
There was a win at Swindon in 1973 that was to become a millstone - it took 40 years before the next win at our local rivals, and players like Ken Skeen, David Sloan and Mick Tait were exciting to watch but the club also needed to balance the books and that meant the sale of players like Roberts and Taylor.
After eight consecutive seasons in Division Two the U's were relegated for the first time in their history at the end of the 1975/76 season. Poor results and a precarious financial position followed with the whole club's future in real danger as the decade ended. Who could have foreseen the Golden Years being just around the corner.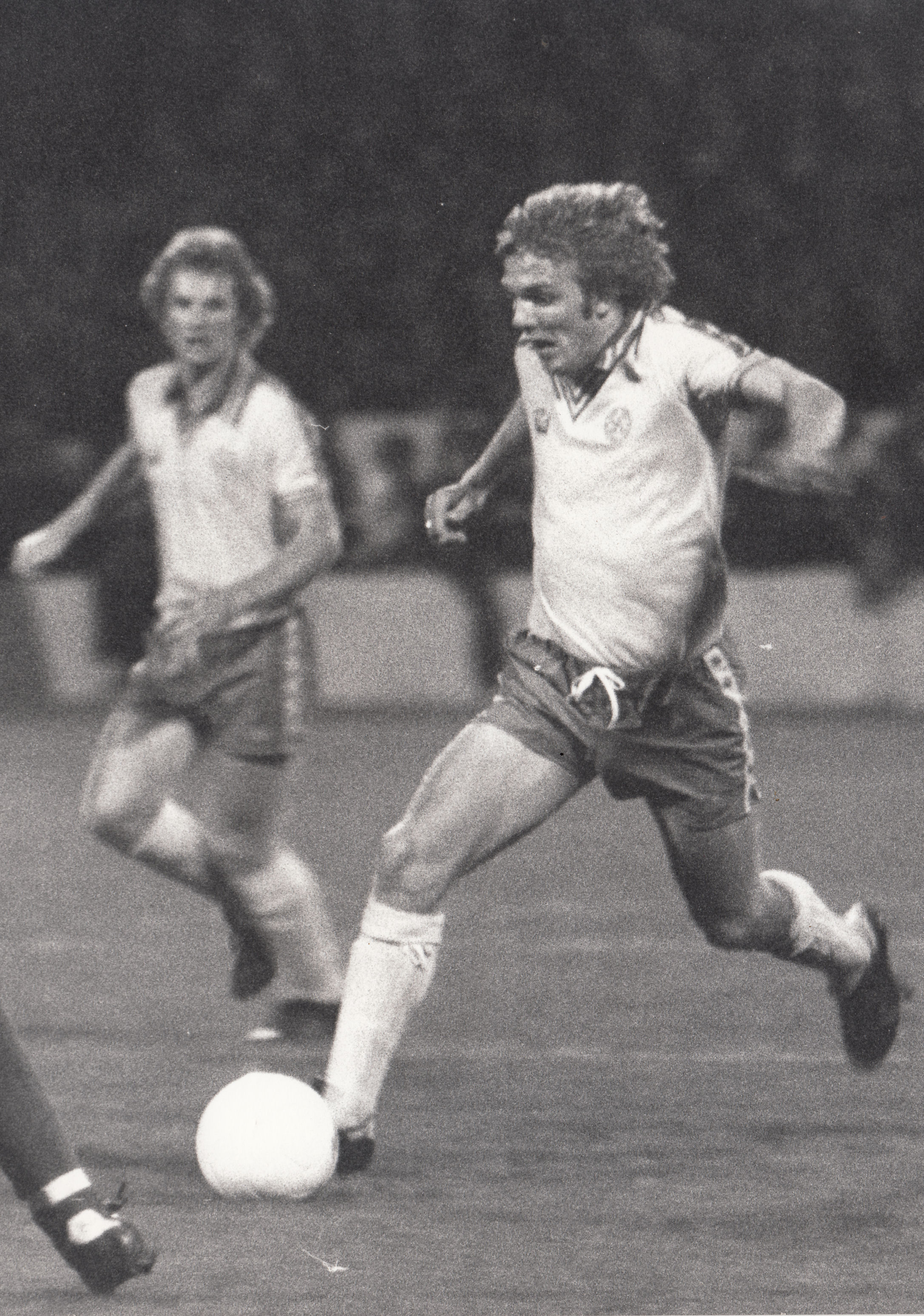 Top: Andy Kingston impressed on his debut against Lincoln on 14th September 1977
Right: Paul Berry scores in a 5-1 over Rotherham 1979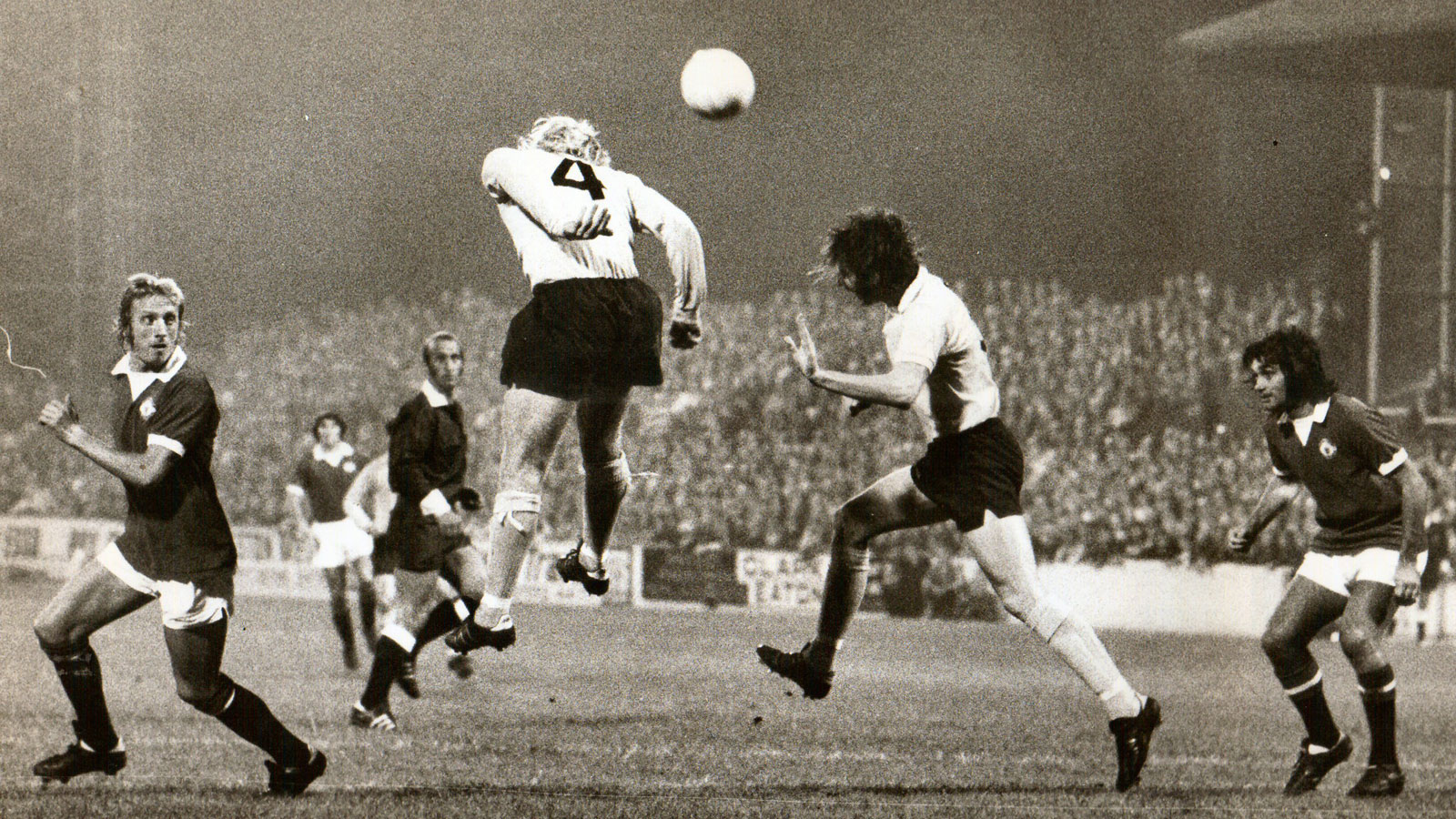 Top: Gerry Summers pours a mug of Champagne for Keith Gough, Dave Roberts and John Fleming during the 1974-75 season
Right: Dave Roberts powers a header away against Manchester United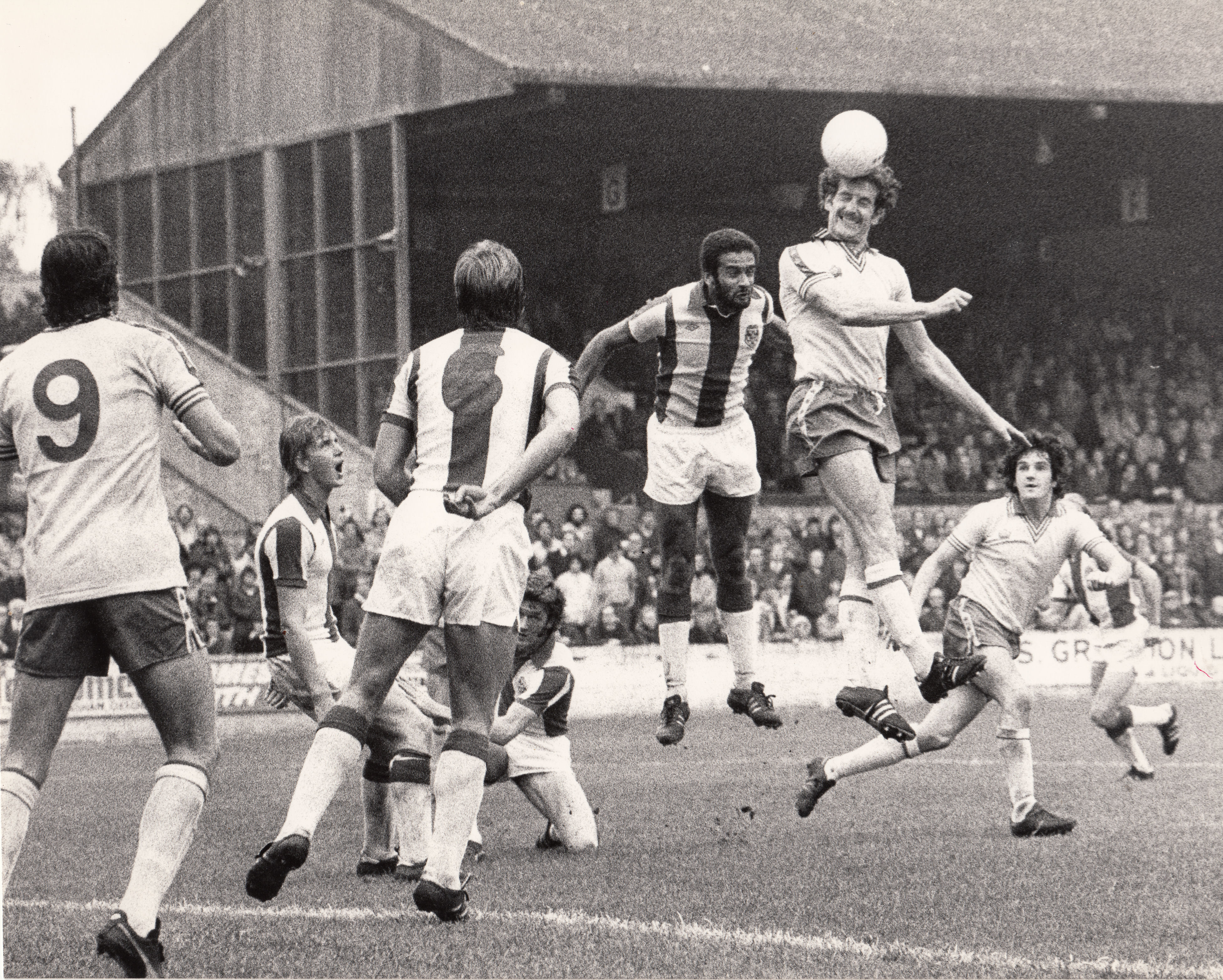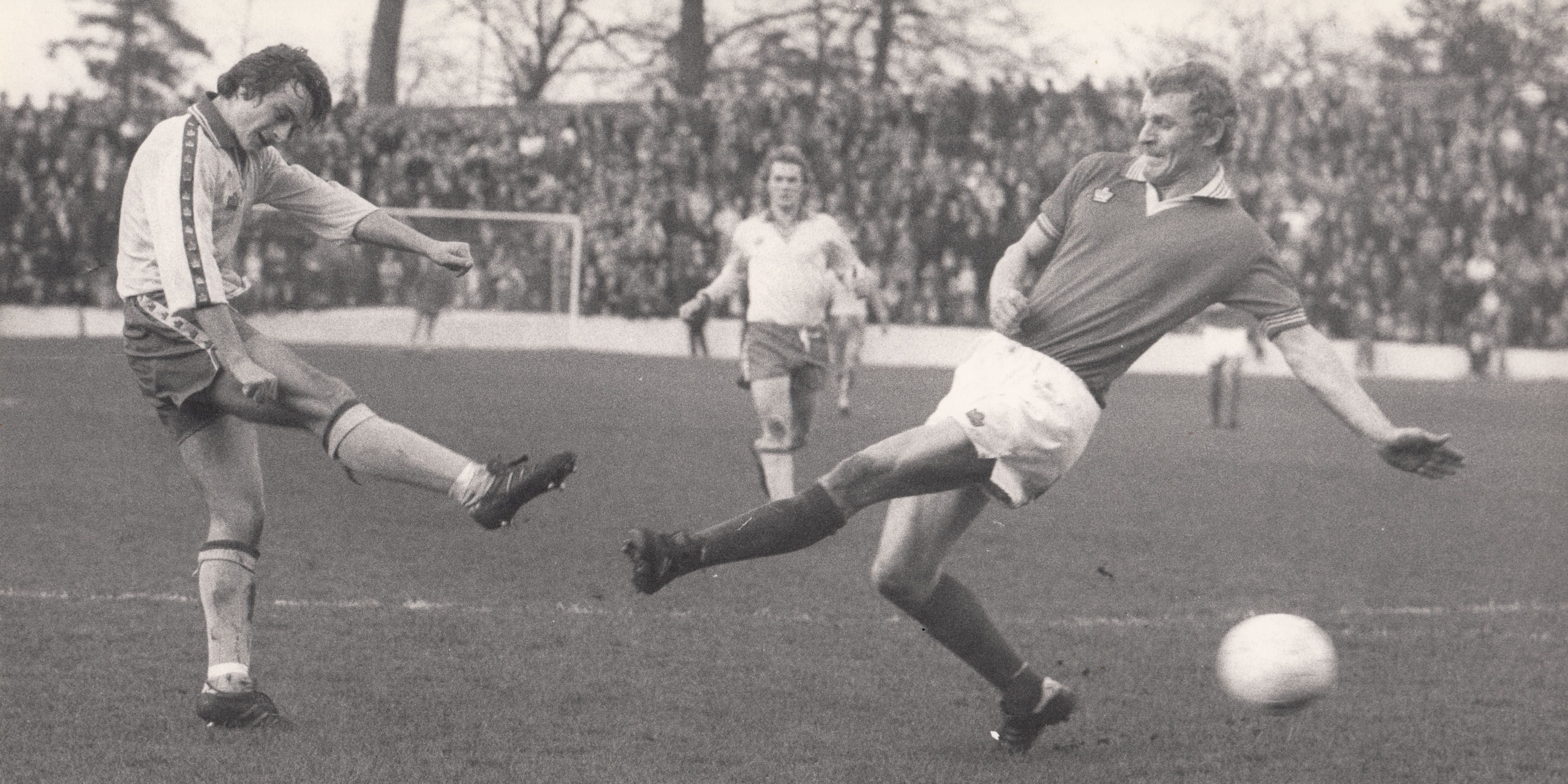 Top: Colin Clarke heads wide from a corner as United beat Chester on 24th September 1977
Right: Hugh McGrogan lets fly in United's Boxing Day 3-3 draw with Swindon 1977